As you may already be aware the 2013 UCI World Cycling Championships will be held in Tuscany next September.
The elite mens road race will be held on Sunday, September 29th, 2013 from Lucca to Florence.

We will be there and hope you will too!

We are pleased to present our custom tour Itinerary for this very special world class event.

We are opening this tour up first to our previous touring guests or the Best of the Best as we like to call you.
Why? Because you are the strongest most capable road cycling guests we have had the pleasure of serving over the past decade.
This tour has been specially designed for you and your non riding guests.

We also intend to invite new guests to this special event depending on availability.


24th September, Tuesday
Day 1: International Arrival
Arrive Florence, Italy;
Meet your driver and our Representative for Hotel transfer;
Hotel Check In Four (4) Star: My One Hotel;
Bike Fitting, Set up, Optional Easy Jet Lag Spin;
7:30 pm Welcome Cocktails & Dinner along with Orientation. Meet our team and your tour leader Soren Krebs;
Overnight Radda in Chianti.
Notes:
Guests arriving in Milano or Rome private transfer available upon request for a supplemental charge;
Luxury shuttle service from Florence airport or train station will run from 8 a.m. to 5 p.m. arrivals outside this period are subject to supplemental charge;
We have 5 Junior Suites available for the following supplement PER ROOM. Jr. Suites will be assigned on a Strict first come, first serve basis.
Jr. Suite Euro 350.00 Per Room
Supplement for single travelers Euro 200.00 for guests not sharing a room
Guests requiring pre or post tour travel will receive free planning service and discounts on bookings through Best Tuscan Tours, LLC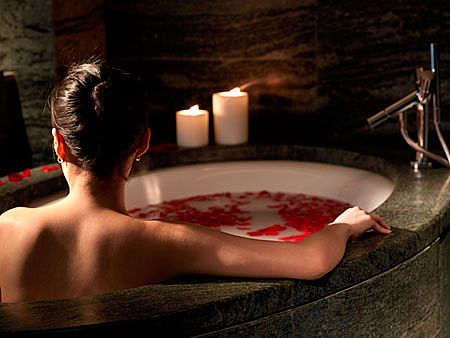 25th September, Wednesday
Day 2: Van Supported, Guided Loop Ride
Breakfast;
Guided, Supported Ride from Hotel (Lunch TBD);
Non Riders VIP private guided Tour of Florence with Guide & Special Access Tickets;
Typical Florentine lunch Included;
Free Time;
Overnight Radda
26th, September, Thursday
Day 3: Van Supported, Guided Loop Ride
Breakfast;
Guided, Supported Ride from hotel;
Non Riders Sightseeing Siena & San Gimignano with lunch;(No Guides required)
Return transfer Hotel;
Free Time;
Overnight Radda.
27th September, Friday
Day 4: Van Supported, Guided Loop Ride
Breakfast;
Guided, Supported Ride;
Non Riders Brunello Wine Tasting, Montalcino & Montepulciano with lunch in Sant Antimo*;
Free Time;
Special Cyclist Buffet Dinner at Hotel;
Overnight Radda
Note: *Transport, Lunch, Tastings and Sommelier services included
28th September, Saturday
Day 5: Optional Day
Van Supported, Guided Ride of Queen Stage of Mens Elite Course
Power Breakfast;
Early AM transfer to Lucca ride Queen Stage of the 2013 UCI World Cycling Championship
Non Riders Optional Activitiy Day: (payment at time of service must be booked in advance please inquire at booking See below for additional activity suggestions. Pricing based on demand.)

Horse Back Riding;
Ferrari Tour;
Designer Outlet Shopping;
Spa & Beauty Day with Gianluca Sasso International Hair Studio.

Overnight Radda.
29th September, Sunday
Day 6: Race Day
A.M Recovery Ride;
Group transfer to Florence to experience all the excitement of World Championship Mens Elite race finish;
Special access to race finish & Viewing Points;
Hospitality village access;
Return transfer to Radda in Chianti
8 P.M. Cocktails followed by Gala Farewell Dinner with Photos, Videos & Awards Dinner catered by Chef Duccio Prussi one of Italys Top Private Chefs;
Overnight Radda.
30th September, Monday
Day 7: Departure
Breakfast;
10 A.M. Hotel Check Out;
Tour Concluded.
Note: We can assist with pre and post tour lodgings, transportation and world class activities throughout Italy. Please enquire for custom quotes at time of booking
.
2013 World Championship Tour Includes:
Six Nights (6) luxury 4 star luxury lodgings Double Deluxe Rooms;

Upgrades to Suites & Jr. Suites available for a supplemental charge;

Six Days (6) Private Guided Road Bike Tours in Tuscany led By Soren Krebs;

Daily Breakfast;

Three (3) special meals including gala dinner by Chef Duccio;
Three (3) lunches as indicated for Non Riders;

Luxury fully insured Mercedes Van and sedan transportation including cycle support;

Non Riders activities as indicated;

Free Spa access;

Free Wifi;

Professional Expert English speaking Guides in addition to Soren Krebs;

Route & Map preparation including Garmin Routes for pre tour training;
Professional NIKON Photography Services By Alberto Sarrantoni;

BMC hospitality services;

Special gift packets for non riders;

Special access passes to race finish non riders;

Discounted Pre & Post tour planning and operation by Best Tuscan Tours, LLC
Not Included:
Full Carbon Race bike rentals

(7) Days Euro 235.00 per bike+ 100.00 Euro pick up drop off service;

On tour purchases, shipping and gratuities,

Departure day transfers;

Taxis;

Optional activities Day 5;

SPA treatments;

Cost of additional photo prints;

Post Tour lodgings and transportation;

Additional meals.
Sample of Additional Optional Event Activities:
(Please indicate interest at time of booking some activities require 6 Guests.)
1)Private Lunch and Private Guided Wine Tasting Tour at Podere La Cappella*
Private transfer to Greve in Chianti for sightseeing stop;
Then onto San Donato in Poggio for lunch & private wine tasting tour at Podere La Cappella.

Podere La Cappella is a privately owned highly regarded small local vineyard producing 4 varieties, Chianti Classico, Reserve and two Super Tuscans (Merlot and Merlot-Sangiovese). The wine is outstanding; this vineyard produces wine for the Vatican. You can purchase directly from them, shipping to your home available.

After a tour of the winery, enjoy a special lunch which is prepared for you by the owners in their kitchen, or depending on weather al fresco by the pool. This special private activity is not open to the general public and available exclusively to Best Tuscan Tour guests.

Transfer to San Gimignano for sightseeing stop;
Return Transfer to Hotel.

2) Cooking Course at Il Colombaio
Private transfer to

Il Colombaio (Michelin 1 star) for private cooking course which starts in the vegetable garden and then hands on instruction from one of Italys top chefs in a beautiful setting followed by lunch with wine;
After lunch stop in town of Colle Val dElsa for a visit to a hand blown crystal manufacturer. This exclusive private visit includes a demonstration of the ancient art of glassblowing by local artisans. Each object produced is truly a unique piece of art which cannot be duplicated or mass produced. Purchase your crystal and we will expertly pack and ship to your home;
Visit themedieval castle town of Monteriggioni;
Transfer back to Hotel.
3) Pisa & Lucca Sightseeing Tour
A.M. Hotel pickup for Full Day Private Luxury Sightseeing Tour of Pisa & Lucca;
Lunch at Buca SantAntonio, Lucca (payment at time of service);
Return transfer to Hotel.
4) Private Guided Museums Tour in Florence
Private Transfer to Florence;
Private Guided Museum Tour of the Accademia & Medici Chapels, with unique access & advance ticket purchase (no waiting in line);
Transfer back to Hotel.
5) Special Spa and Hair Treatments Day
Private Transfer to

Four Seasons

in Florence;

SPA relax time;
Lunch at Four Seasons Restaurant;
Hair & Beauty at International Studio Hair at Prive Four Seasons;
Transfer back to Hotel.
2013 World Championship Tour Cost

50 PAX, 7 Day Private Custom Cycle Tour 4,125.00 per person
Less 10% repeat Client Discount 3,712.50 per person
Single Supplement of Euro 200.00 Euro Apply for those not sharing a room.
Jr. Suite Supplement Euro 350.00 Per Room
This estimate is based on 50 PAX (25 PAX Road Bikers, 25 PAX Non Riders) traveling and estimate is subject to change based on actual number of guests, and optional activities;
Interest in this tour is very high and we may increase the size to no more than 100 PAX;
This tour is rated for experienced Road Bikers with intermediate to high fitness level;
A 10% Discount applies to all previous Best Tuscan Tour, LLC Guests;
Above prices include all VAT taxes (10% on lodgings, 20% on services).
A non refundable 50% deposit is required to secure tour dates.
Accommodations are reserved for this tour;
Special Optional Activities are subject to availability and confirmation;
Tour Space is not secured without receipt of Deposit or Full Payment;
Standard Terms & Conditions for all our tours can be found in the information section of our website
www.besttuscantours.it